We've all heard the horror stories, now it's time to do something
In the months since the right-wing Supreme Court struck down Roe v. Wade and ripped abortion access away from millions of Americans, horror stories have come out from all corners of the nation. From an Idaho woman paying $1,200 for a taxi to a Bend abortion clinic to the Ohio 10-year-old rape survivor forced to travel out of state to get an abortion.
I know I don't have to tell you. It's truly awful.
But in 13 days, we have the chance to do something about it. Can you chip in now to elect pro-choice champions in Congress?
The U.S. House of Representatives has already voted to codify abortion rights into law, and if we expand our Democratic majority in the Senate, we could get this critical legislation across the finish line. President Biden recently shared that if we have a robust pro-choice majority in Congress, abortion access will be his number one priority.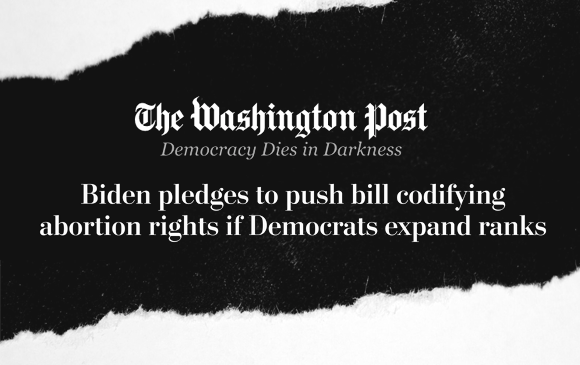 The majority of Americans support abortion access. It's up to us to get out the vote and elect pro-choice leaders across all 50 states.
The truth is: abortion is on the ballot in all 50 states. Even in places like Oregon.
Anti-choice Republicans are running in every state – including Oregon – and are determined to strip reproductive rights from even more Americans. If Republicans gain control of Congress, they've promised a national abortion ban. That's not speculation; they're bragging about their plans and a bill has already been introduced.
The stakes for this election are high. And women's reproductive freedom hangs in the balance. Donate $7 now to help us get out the vote for pro-choice champions!
Together we can win this fight!
Ron
Posted on October 26, 2022
.