About Ron Wyden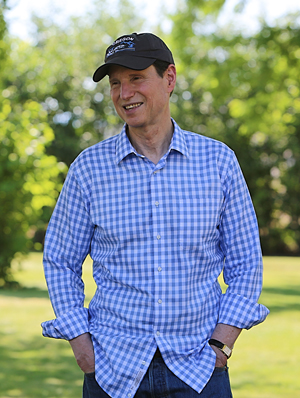 In Oregon, Senator Ron Wyden is known for his strong, effective leadership on the issues that matter most and for his accessibility to the public. Every single year, he holds a town meeting in each of the state's 36 counties - and the occasional ice cream social.
He was elected to the US Senate in 1996, after serving in the US House of Representatives for 15 years, and holds the Senate seat once held by his mentor, the late Wayne Morse.
Standing Tall for America
In the Senate, Senator Wyden is known for his bipartisan approach to solving problems, his effectiveness in getting things done, and his creative approach to tough problems - particularly in the areas of health care, technology, and natural resources.
He serves on the Committees on Intelligence, Budget, and Energy and Natural Resources. He is the ranking member of the Senate Finance Committee and the leading Senate Democrat on the Joint Committee on Taxation.
Personal
Ron played Division I basketball for two seasons as a scholarship athlete at UC Santa Barbara before transferring to Stanford University to complete his undergraduate education. In 1974, he earned his law degree from the University of Oregon School of Law. After law school, he taught gerontology and co-founded the Oregon chapter of the Gray Panthers, an advocacy group for the elderly. From 1977 to 1979, he was the director of Oregon Legal Services for the Elderly and served as a member of the Oregon State Board of Examiners of Nursing Home Administrators. He was elected to the US House of Representatives in 1980 and served until his election to the US Senate in 1996.
Senator Wyden's home is in Portland. He is married to Nancy Wyden, whom he wed in September 2005. He has five children: Adam, Lilly, Ava, William, and Scarlett.